Celtic Films Series - Into the West
Series: Celtic Film Series
Grandpa Ward gives a horse he found to his grandchildren, who keep it in their tower-block flat in Dublin. The horse is stolen from them, and the two young boys set out to find it and flee on it. Stars Gabriel Byrne and Ellen Barkin. Written by Jim Sheridan.
Rated PG; 97 minutes (1992)
Williamsburg Regional Library presents the Celtic Film Series in cooperation with the local chapter of the Ancient Order of Hibernians. The series explores the history, drama and quirky humor of films made in or about Ireland and the Irish.
This season's films are dedicated to the memory of W&M emeritus professor of English and former WRL Board member Jack Willis, who introduced many of the Celtic films from the inception of the series.
Watch a trailer for "Into the West."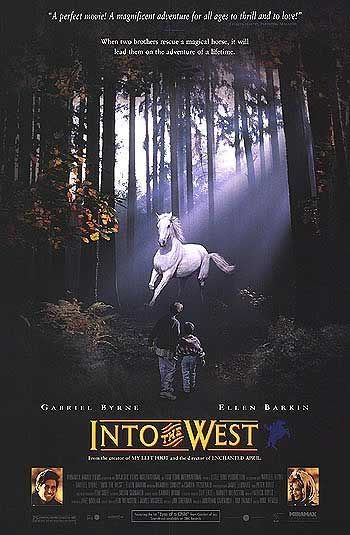 Location
Room: Theatre